About Traymark Industrial Caravans
For more than 30 years Mark and Troy Gabriel have been well servicing the Industrial Caravan Industry .
Leading the industry in the design and manufacture of a wide variety of mobile units.
Their experience over the years has earned them the reputation that sees Traymark Industrial Caravans together with Eastcoast Homes & Park Cabins to be the preferred suppliers o f mobile unit solutions for many Councils and government departments and Commercial businesses in Australia
The quality of Traymark Industrial Caravans is proven over time, to withstand the adverse conditions experienced across the country .
With a large range of practical and tested layouts to choose from, we can also customise solutions to suit your on-site projects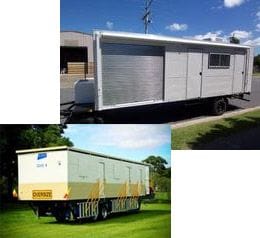 Australian owned and run company engaged in the design and manufacture of Industrial caravans.
We pride ourselves on having an innovative and experienced management team who can provide a
competitive and professional approach to your project from concept to completion.
Innovative mobile lunch vans to comprehensive mining camps we provide professional services to a
wide range of businesses and government departments.
With more than 3 decades in this business our commitment, reputation and experience is well known
in the mobile van industry.
Our long term commitment to our clients has given us a strong track record in the supply and
manufacture of mobile Industrial Caravans .
With a healthy customer base we develop innovative and cost effective solutions to their mobile
facility needs.